【香港寬頻上網Broadband HK】Internet Service Options $78 for 1000M(千兆)?

【香港寬頻上網Broadband HK】Internet Service Options $78 for 1000M(千兆)?
June: It is so expensive to have a stable 1000M internet service at home!
TelcoQuo: Hmm it is not expensive, you can easily get a stable 1000M at home within HKD100.
June: Within HKD100? I do not think so. I have been wandering the streets to see the limited time street promotions so that I can get some gifts with the price of HKD200.
TelcoQuo: Do you compare prices before signing the contract? 
June: No, I do not bother comparing prices since I was told it was their promotional price for a limited time. 
TelcoQuo: Limited time offers are not always worth it! If you want to save yourself a couple hundred every 2 months, it is always wise to compare and decide, let me guide you through the options of 1000M for each broadband company so that you can have a clear idea.
【Broadband HK】Internet Service Options HK$78 for 1000M?
The main broadband service providers in Hong Kong are China Mobile Hong Kong (CMHK), Hutchison Global Communications (HGC), Hong Kong Broadband Network (HKBN), i-Cable, Hong Kong Telecom also known as Netvigator (HKT, PCCW), and SmarTone. These broadband service providers usually have their services all across Hong Kong, and it is not an easy job to call each and every broadband service provider and ask questions and  compare the prices. It can take upto few hours since you have to wait in a queue to get your call answered through their hotline. That is why TelcoQuo has stepped in to save you guys your precious time and give you an easy price and offers comparison process.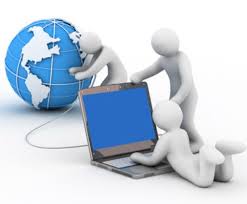 1000M Price for each Broadband Service Provider
Below is a reference table for the prices of the broadband services providers as of June 2022, please keep in mind that the price varies in a matter of just a few days! It will always be best for you to check the prices through TelcoQuo for a fresh update. Also ! ! ! ! Note that a few broadband service providers charge fees for installation and maintenance.
| | | | | | | |
| --- | --- | --- | --- | --- | --- | --- |
| 100m | Price varies | Price varies | Price varies | Price varies | HK$50 | Price varies |
| 200m | HK$88 | HK$58 | Price varies | Price varies | Price varies | Price varies |
| 1000m | HK$108 | HK$73 | HK$168 | HK$73 | HK$75 | HK$78 |
| Installation fees | Free | Free | HK$480 | Free | Free | Free |
The above prices and content are for reference only, and the actual situation is subject to the information provided by the relevant suppliers.
Apart from Hong Kong Telecom also known as Netvigator (HKT, PCCW), all broadband service providers offer free installation fees! Hong Kong Broadband Network (HKBN),at this moment has the most attractive 1000M offer! Not only is it HK$73 / month, they have also waived installation fees and as well as offer attractive gifts to its new users! Who does not like gifts? They know the way to their customers' hearts haha.
We would advise you all to keep an eye out for extra administrative charges, such as a deposit or a fee for sending a hard copy bill by mail every month and etc, . Do not forget to read or ignore the Terms and Conditions. Terms and conditions are usually quite lengthy, however, you should take your time to read and digest everything carefully in order to have a clear understanding of the contract. 
How can Telcoquo help you?
Do not want to spend your days comparing plans and prices one by one? There are some 5G WiFi plan quotation platforms on the market, such as telcoquo.com, hongkongwifi.online, bbquote.com, etc. You can check out a various number of sim card router plans of different internet service providers at one time, and compare the latest prices and discounts. There are many discounts for commercial use also! From time to time, there will be monthly fee rebates, free administration fees, supermarket gift certificates, accessories gift certificates, concert tickets, limited edition boutiques and etc., Call TelcoQuo right now at (852) 2121 1544 or WhatsApp us at (852) 9749 8987 with just one click and to experience a fast and convenient way find the BEST price for your internet.